Why do some of us struggle so much with the Bible's teaching about hell? Today, R.C. Sproul explains that it's not because we have a higher view of justice than God does.
Hear more from Ultimately with R.C. Sproul: https://www.youtube.com/playlist?list=PL30acyfm60fWxph9skWjvcCF41XqShypw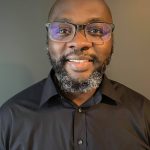 My name is Tayib Salami and I started Tayibs.com for the sole purpose of exploring difficult questions about the Christian faith that most of us shy away from. In 2017, I entered a very dark time in my life and it's only by the grace of the Living God that I'm still alive today. It led me to really go deeper in my faith and consider a myriad of questions that I never thought about asking myself or others before. Welcome and enjoy the ride with me.